ACOS-MSS is the official Medical Students Section (MSS) of the American College of Osteopathic Surgeons (ACOS).
ACOS-MSS was established to provide a means for students interested in the surgical specialties to participate in the activities and governance of the ACOS. The purpose of ACOS-MSS is to represent and educate future osteopathic surgeons through local chapters. The fundamental principles of student education in surgery include:
Stressing the understanding of osteopathic principles in relationship to disease in the practice of surgery
Helping to promote education in the field of surgery, including gowning and gloving, scrubbing, sterile technique, suturing and tying techniques, operating room behavior, instrumentation, universal precautions, osteopathic manipulative management of the surgical patient, pre and post-operative management of surgical patients, and surgical documentation
Providing a forum for discussion amongst students and surgeons
Previous and Current Club Activities
Attending various ACOS-MSS sponsored conferences at venues like PCOM, Cesar's Palace Las Vegas, CCOM, KPCOM, and TCOM
Scrubbing classes at local hospitals to learn proper OR techniques
Opportunities to shadow both general and orthopedic surgeons in the area
White coat sale and suture kit fundraisers
President: Laura Holton
Vice President: Alexandra Hart
National Liaison Officer: Samuel Lassiter
Secretary: Elisabeth Kan
Anesthesia Chair: David Miller
Orthopedics Chair: Caleb Hogge
Radiology Chair: Thomas Bonitz
Anatomy Chair: Gregor Dudiak
Neuro Chair: Hunter Obeid
Cardiovascular Chair: Stephanie Tafakji
Surgery Chair: Lee Cooper
Advisor: Dr. Donald Linville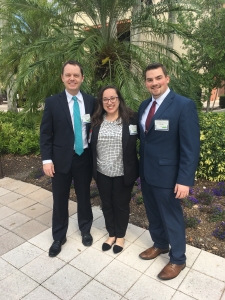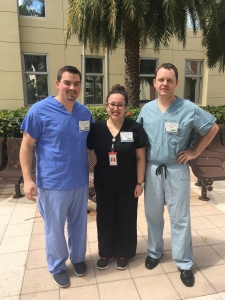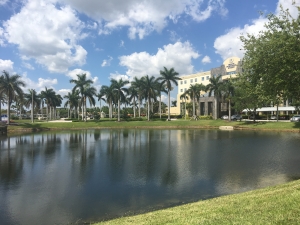 The SOSA Spring Conference was held at KPCOM – Nova Southeastern University, Fort Lauderdale, FL on March 17-18, 2018. Attendees from LECOM at Seton Hill included President Bradley Winegardner (OMS-I), Vice President Jason Barfuss (OMS-I) and National Liaison Officer Sabrina Libretti (OMS-I). Activities included lectures by surgeons of different specialities (Neurosurgery, Urology, Gynecology, General Surgery, Colorectal Surgery, Orthopedic Surgery), many workshops including OR scrubbing and gowning, suturing, casting, bone drilling, laparoscopy, intubation, lumbar punctures, central line placement, as well as research poster presentations and a panel for surgical residency discussion.