NAMI, the National Alliance on Mental Illness, is the nation's largest grassroots mental health organization dedicated to building better lives for the millions of Americans affected by mental illness. What started as a small group of families gathered around a kitchen table in 1979 has blossomed into the nation's leading voice on mental health.
LECOM at Seton Hill in affiliation with NAMI strives to educate, raise funding for research, and influence public policy regarding mental illness.
The NAMI club at LECOM-Seton Hill offers a range of opportunities:
– NAMIWalks – annual 5k to raise awareness and funds for NAMIs mission
– Hearing Voices Workshop – students got to participate in a simulation schizophrenic auditory hallucinations
– In Our Own Voice – trained presenters humanize the misunderstood, highly stigmatized topic of mental illness by showing that it's possible—and common—to live well with a mental health condition.
NAMI Co-chairs: Margot Novak and Elizabeth Kuriakose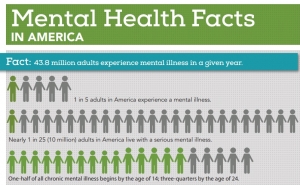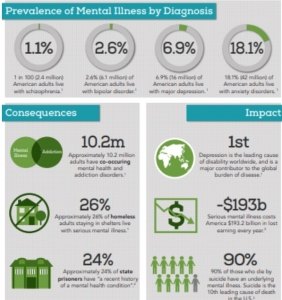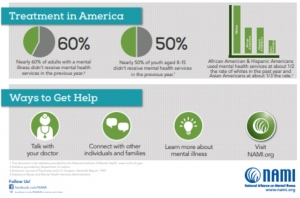 Source for image: https://www.nami.org/learn-more/mental-health-by-the-numbers